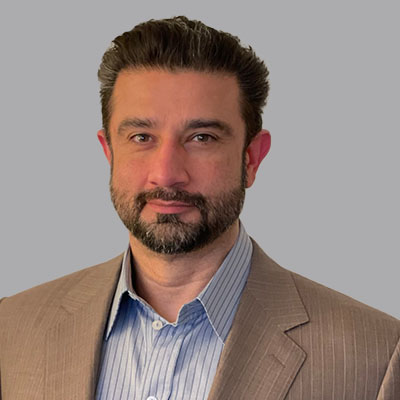 Meet Your Instructor
I am a globally recognized expert on AI Strategy and Data Science. I have been a LinkedIn Top Voice in Data Science and featured on dozens of Top 10 Lists over the last 7 years. I prepare my clients to profit from Machine Learning.
My client list includes Walmart, JPMC, Siemens, and Airbus. I deliver products with recurring revenue streams in the $100's of millions and build Data Science teams from the ground up. I advise startups and teach founders how to launch their first Machine Learning based product.
I founded V-Squared in 2012 and have built it into a successful AI Strategy consulting practice. Strategy is something I live through my own business. I implement the strategies I create for clients and follow projects through execution. My capabilities span beyond strategic theory because I have deep roots in downstream processes that connect strategy to outcomes.

Why Take This Seminar Style Course?
The Value Centric Data Professional is the shortest path to delivering products with significant business value. I created it for everyone who said, "Give me your frameworks and background to execute on what the business and senior leaders expect from data professionals."
This self-paced, online seminar is for all skill levels, from those just starting to senior+ data professionals. The frameworks can be implemented across several roles:
Analysts
Researchers
Data Scientists
Machine Learning Engineers
Data Engineers
Product Managers
Program Managers
This Seminar Is the Simplest Path to Learning
What makes a project high value?
When should the business use software vs. data vs. models?
How does a data professional discover and define a high-value opportunity?
How can a data professional successfully work with the business to get products into users' hands?
Key Benefits
High-value projects build a track record of success to move your career forward.
Hiring managers at Fortune 100 and FAANG companies look for bottom-line impacts on candidates' resumes.
Consultants who can work with clients to identify high-value opportunities and present them in value-centric language are more successful.
Startups and SMEs rely on data professionals to be part of business growth and customer success. The ability to discover, define, and present high-value opportunities is a major contributor to career growth.
Seminar Objectives
The C Suite is focused on the AI Last Mile Problem, which is the disconnect between development, production, and monetization. In this seminar, you will learn a framework that addresses the AI Last Mile Problem from the technical and business perspectives.
Data professionals are expected to communicate for impact. This seminar teaches a communications framework to transition from speaking for comfort to communicating for impact with various audiences.
Businesses are struggling to transition from exploring data and models to implementing and monetizing them. This seminar teaches you to identify opportunities to apply data and models with obvious and significant business impacts.
Senior leaders are dragged into managing the technology and workflows, which leads to micromanagement. The AI Governance Framework taught in this seminar gives senior leaders the tools to manage the value creation side of projects while freeing up data professionals to execute.
Data professionals are pulled into business roles and taken away from their highest value activities. You will learn what parts of the opportunity identification process to hand back to the business and how to help them succeed in creating a high-value opportunity pipeline.