Business Strategy For Data Science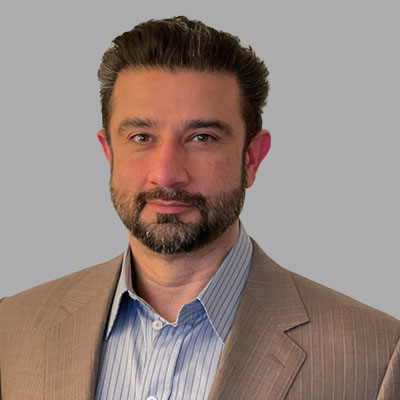 Meet Your Instructor: Vin Vashishta
I am a globally recognized expert on AI Strategy and Data Science. I have been a LinkedIn Top Voice in Data Science and featured on dozens of Top 10 Lists over the last 7 years. I prepare my clients to profit from Machine Learning.
My client list includes Walmart, JPMC, Siemens, and Airbus. I deliver products with recurring revenue streams in the $100's of millions and build Data Science teams from the ground up. I advise startups and teach founders how to launch their first Machine Learning based product.
I founded V-Squared in 2012 and have built it into a successful AI Strategy consulting practice. Strategy is something I live through my own business. I implement the strategies I create for clients and follow projects through execution. My capabilities span beyond strategic theory because I have deep roots in downstream processes that connect strategy to outcomes.
4 years ago, I started teaching Business Strategy For Data Scientists. I have been building and continuously improving it based on feedback from hundreds of students. I do the job I am teaching you to do, so this course is as real as it gets.
Problems This Class Helps You Solve
Difficulty getting resources, budget, and headcount.
Can't get senior leadership to approve projects.
Other teams won't support initiatives and projects.
Users don't adopt or quickly abandon what gets built.
No consensus on what the team should be working on.
The highest value opportunities are overlooked by other teams and senior leadership.
Presentations go well but only simple initiatives get off the ground or past the prototype stage.
No one seems to get it and no amount of information sharing and meetings can get people to understand the value of Data Science.
The business doesn't get excited about the problems the Data Science team is solving.
What the Data Science team is told to do rarely aligns with the value the team is capable of delivering.
The business lacks a unified vision of Data Science. The team is pulled in different, sometimes conflicting directions.
No one understands how to measure success of Data Science projects.
The Data Science team understands the business, customers, and operations better than individual business units or senior leadership. When the team tries to share insights, no one is interested.
The Data Science team isn't included in upper level or key meetings and doesn't have meaningful access to senior leadership.
Why Take This Class?
There's nothing more powerful than someone with a technical background who figures out the business side.
Gates
Nadella
Bezos
Zuckerberg
Musk
Page
Pichai
The list is massive. Successful tech companies have someone who is a hybrid techno-strategist at the highest level.
There are thousands of people who teach the technology. My job is to teach you how to generate value with technology. You will stand out from the millions of people who can create technology and become one of the few who can leverage technology to deliver value and drive outcomes.
Every business needs someone who can bridge the gap. The Data Scientist Strategist connects strategy and technology. Companies that transition from exploring to deploying to monetizing AI leverage a holistic AI Strategy to transform.
The techno-strategic capabilities set is a path to the C Suite. Businesses are looking for people who can use strategy to lead their technological transformation from laggard to industry leader. They realize access to techno-strategists is critical to survival.